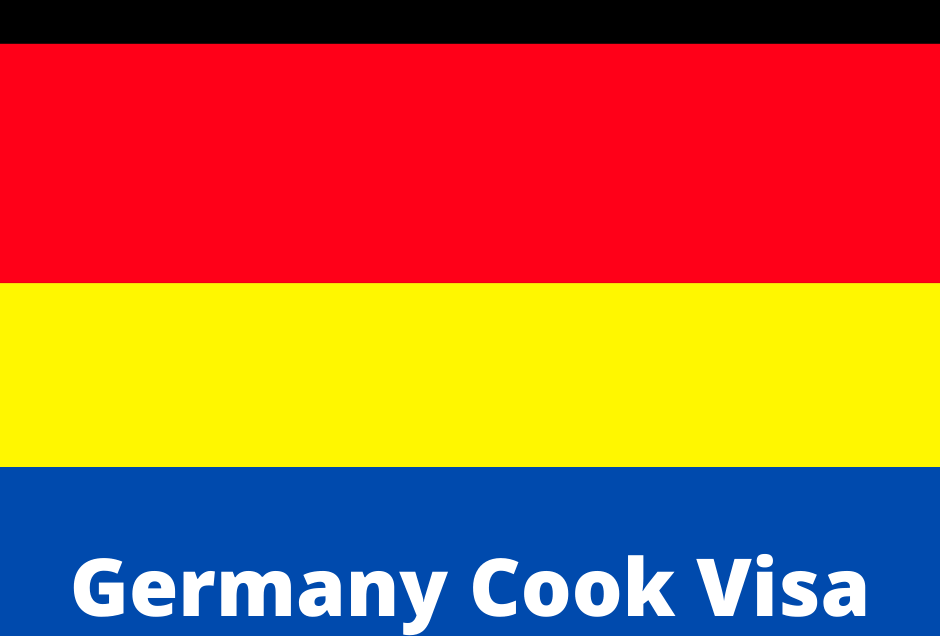 Indian cook in Job Germany may require some effort. Here are some steps you can take to increase your chances:
Call Now Free +919123985750
Work on your culinary skills: Enhance your cooking skills by specializing in Indian cuisine. Gain experience in different styles of cooking and learn to prepare a variety of dishes.
Obtain relevant qualifications: Consider enrolling in cooking courses or programs that focus on Indian cuisine.
Research job opportunities: Look for restaurants, hotels, and catering companies that specialize in Indian cuisine in Germany. Check online job portals, professional networks, and culinary job websites for vacancies. Reach out to Indian restaurants or cultural organizations in Germany to inquire about job opportunities or recommendations.
Network: Attend culinary events, food festivals, and industry trade shows in Germany to network with professionals in the field. Build connections and relationships that could lead to job opportunities or referrals.
Update your resume: Prepare a professional resume that highlights your culinary experience, skills, and qualifications.
Apply for a work visa: If you are not an EU citizen, you will need a valid work visa to work in Germany. Research the visa requirements and consult the German embassy or consulate in your home country for detailed information on how to obtain a work visa.
Prepare for interviews: Be prepared for interviews by familiarizing yourself with common interview questions and practicing your responses. Highlight your culinary expertise, adaptability, and willingness to learn and work in a multicultural environment.Good luck with your job search!
Speciality Cook Visa Category for Germany for Indian
Germany has Speciality Cook Visa Category for Indian Cooks. The Requirement for applying this Visa are
1 Candidate must have atleast 6 Years of working Experiance in India
2 Age of the Candidate must be atleast 24 years
3 Candidate must Pass Cooking Test from Delhi
4 The candidate must have Running working Certificate
5 Employer from Germany must sent ZAV Form from Labour office
6 School leaving Certificate
Process for obtaining Indian Cook visa for Germany from India
The Candidate must have Employment contract from Germany. The owner of Indian Restaurant will contact German labour office to get ZAV Form that must be sent to candidate in original. Thereafter the candidate will arrange all the relevant documents along-with CV. The Candiadate must have to pass Cooking Test from Delhi.
The candidate can Apply visa from German Consulate as per the juridistion of his current working certificate. Note that the German Consulate will not consider out of India experiance. After submission of Visa the consulate will do verification of all the document by Lawyer appointed by the Embassy.
Consultant for Indian Cook jobs in Europe
Innovative Vacations is Immigration Consultant fo 15 years in India. Our Team do processing Speciality Cook Visas for Germany and Europe. We have tie-up with almost every India Restaurant in Germany. Our HR will do initial screening of the Candidates verifying all the facts. Thereafer will forward the potential Candidate profile to the owner of the Restaurant in Germany for further prosseing.
Processing Fees Germany Job as Indian Chef does not include the cost for Food trial for Rs 50000. The Cost of Consultancy depends on profile of Candidates. The average cost is Rs 4.5 laks to 5 laks INR.
Average Salary for Indian Chef
The Average Salary will be Euro 2450 as per Contract. THe owner will deduct PF from Salary as per German Labour law. THe candidate can claim his PF after 3 years returning back from India.
How Innovative Vacations Helps you ?
We are Leading Consultants in Hospility Sector. We sourse Vacancy from Reliable Sources for Europe. We have Visa and Immigration Expert to Help you move Abroad to find better life and Carrer as Idian Speciality Cook.
Call Now Free +919123985750
End of Post Indian Cook job in Germany
Average Salary for Indian Cooks in Germany
Euro 2450 is average Salary for Indian Cooks in Germany
Indian Cook Visa Validity for Germany

The Germany allows 4 Years Visa Validity for Indian Cooks
How I can Find Indian Cook Job in Germany
Innovative Vacations a Visa and Immigration Consultant in India can help you Find a Job as Indian Cook in Germany.
What is Validity for Contract from Employer for Indian Cooks
THe Contract or ZAV is Valid for 120 Days
Do I have Pay for Food Test for Germany
Yes Rs 50000 Non Refundable fees.
German Consulate for Applying Speciality Cook Visa in India
Delhi, Bangalore, Kolkata and Mumbai