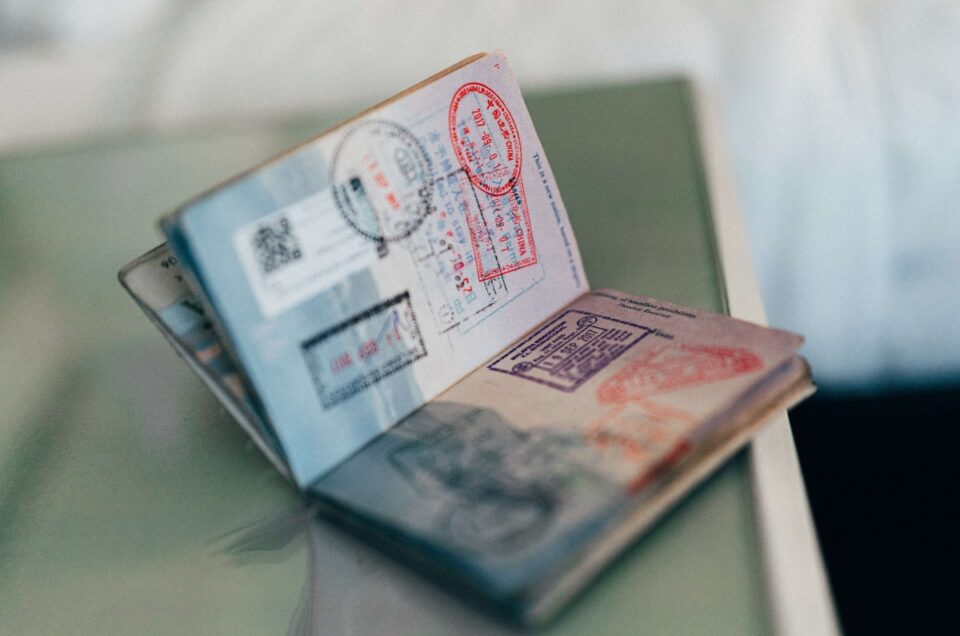 Visa Consultants For United State of America in Kolkata
We have Expertise as Consultants to Process Usa Visa for Applicants Innovative Vacations have Experience USA Visa Consultants in India. Our team of Visa Expert are dealing for different Category of USA Visa Application For over a decade. our team of experienced professionals has demonstrated consistent success in Visa services. Our clients benefit from the knowledge that they gain from our legal immigration experts throughout the process because we follow a transparent and seamless procedure to process all types of visa applications. A prospective applicant must first read the information provided on the official website before downloading the necessary visa application. After completing the form, the applicant may be required to submit some documents, either digitally or in print. You must then read the privacy statement, complete the Consent Form, and attach it to the application form. Visa fees must be paid in accordance with the instructions. website. If you're unsure how to apply for a visa, contact Innovative Vacations Brand of Innovative Rainbow Consultants Pvt Ltd visa experts and immigration lawyers, a one-stop shop for all your visa needs. Read our blog for Schengen Visa application click here
How to Schedule USA Visa Appointment from India
Call Us 8100922601
Complete the Online Visa Application: Visit the U.S. Department of State's Consular Electronic Application Center (CEAC) website and complete the online nonimmigrant visa application form DS-160. You'll receive a DS-160 confirmation page with a barcode.
Create a User Account: Create an account on the U.S. Visa Information and Appointment Services website (https://www.ustraveldocs.com/) using your DS-160 barcode and other required information.
Pay the Visa Fee: Pay the nonrefundable visa application fee, also known as the Machine Readable Visa (MRV) fee. This fee varies depending on the type of visa you're applying for. Payment instructions will be provided on the U.S. Visa Information and Appointment Services website.
Schedule an Appointment: After paying the visa fee, you can log in to your account and schedule a visa appointment. You'll need to select the U.S. Embassy or Consulate in India where you want to schedule the appointment. Visa appointment availability can vary, so it's recommended to check regularly for open slots.
Print Appointment Confirmation: After successfully scheduling the appointment, you'll receive a confirmation with a barcode. Print this confirmation and keep it for your records.
Visit the U.S. Visa Application Center (VAC): Before your visa interview at the U.S. Embassy or Consulate, you'll need to visit a Visa Application Center (VAC) in India to have your fingerprints and photograph taken. The VAC appointment is usually scheduled a day or two before your visa interview.
Prepare Required Documents: Gather all the necessary documents for your visa interview, including your passport, DS-160 confirmation page, visa appointment confirmation, passport-sized photographs, visa fee payment receipt, and any additional documents relevant to your visa category (such as financial statements, invitation letters, etc.).
Attend the Visa Interview: On the scheduled date, attend your visa interview at the U.S. Embassy or Consulate in India. The interview is an opportunity for the consular officer to assess your eligibility and intentions for entering the U.S. Be prepared to answer questions about your travel plans, ties to your home country, and other relevant matters.
Wait for Visa Processing: After the interview, your visa application will be processed. Processing times can vary, so it's advisable to apply well in advance of your intended travel date.
Collect Passport with Visa: If your visa application is approved, your passport with the U.S. visa will be returned to you via the chosen courier service or for pick-up at the Visa Application Center.
Types and Categories for Indian Applying USA Visa from India.
Tourism and Visit:

B-1 Visa: Business visitors who plan to attend conferences, meetings, negotiate contracts, etc.
B-2 Visa: Tourists and visitors for medical treatment, tourism, social events, and visits to friends and relatives.

Student and Exchange Visas:

F-1 Visa: For academic studies at U.S. universities or colleges.
J-1 Visa: For exchange visitors participating in approved exchange programs, including work and study programs.

Work Visas:

H-1B Visa: For specialized workers in fields requiring theoretical and practical application of a body of knowledge, such as IT, engineering, and science.
L-1 Visa: For intracompany transferees who work for a multinational company and are being transferred to a U.S. office.
O-1 Visa: For individuals with extraordinary ability or achievement in their respective fields, including arts, sciences, education, business, or athletics.

Family-sponsored Visas:

K-1 Visa: For fiancés/fiancées of U.S. citizens.
IR Visa: For immediate relatives of U.S. citizens, including spouses, unmarried children under 21 years old, and parents of U.S. citizens who are at least 21 years old.

Employment-based Immigrant Visas:

EB-2 Visa: For individuals with advanced degrees or exceptional abilities in fields of science, arts, or business.
EB-3 Visa: For skilled workers, professionals, and other workers.

Investor Visas:

EB-5 Visa: For immigrant investors who invest a certain amount of capital in a new commercial enterprise that creates jobs for U.S. workers.

Exchange Visitor Visas:

J-1 Visa: For individuals participating in approved exchange programs, including students, scholars, researchers, and cultural exchange participants.

Media and Journalist Visas:

I Visa: For representatives of the foreign media, including journalists, reporters, and film crews.

Religious Worker Visas:

R Visa: For religious workers coming to the U.S. temporarily to work in a religious capacity.

Diplomatic and Official Visas:

A Visa: For foreign government officials, diplomats, and representatives of international organizations traveling to the U.S. on official business.
Please note that each visa category has its own specific requirements, application procedures, and eligibility criteria. It's important to carefully review the official U.S. government websites or consult with the nearest U.S. embassy or consulate in India for accurate and updated information before applying for a visa.
How to apply for United States Visa ?

You have fill Ds 160 Application form then you to Pay the Required fees through Axis Bank Our Executive will help you guide the Process
How many Years Visa will be granted for Unied State of America?
The United States of America Visa Consulate Generally Grants 10 maximum Years Tourist visas
What are the Documents Required for United States Visa ?
Original passport with a six-month validity beyond expected arrival date in the USA.
All old passports.
One photograph per specification. …
DS160 US Visa application confirmation page stamped at the Visa Application Center (VAC)
Proof of fee payment, which is a valid receipt.
Printout of US interview appointment letter.
Usa Visa Consultants near me?
Innovative Vacations Visa Consultants in Kolkata have Experienced Team to process USA Visa application Smothly for any Category.
Call Us 8100922601
End of post USA Visa Consultants in India.