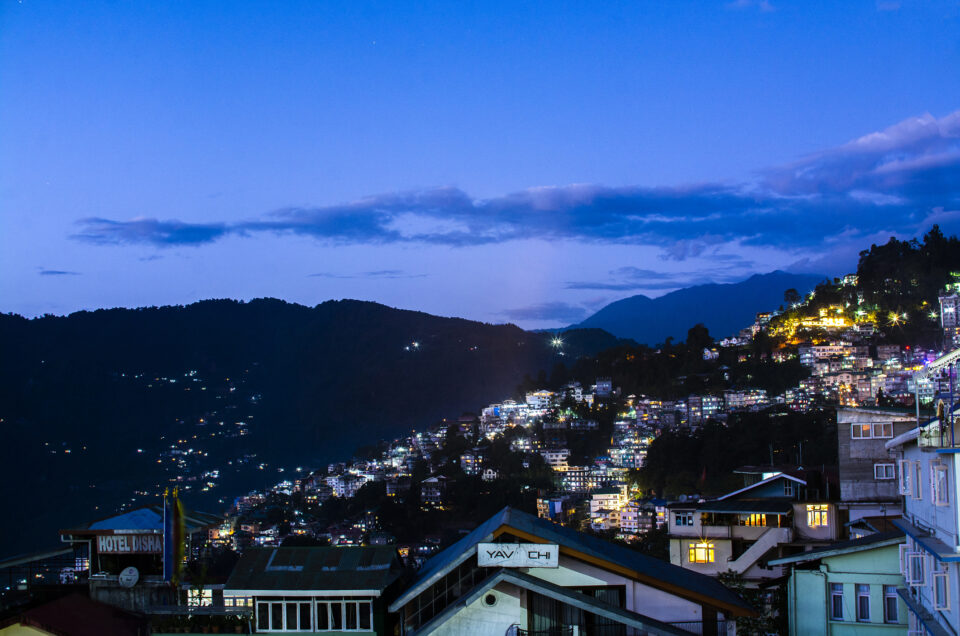 We are Travel Agency for Usa Citizen Booking Darjeeling and Gangtok from India. Our Company Have Best Customized Darjeeling Travel Packages. We have the Best Darjeeling and Gangtok Travel Packages in India. Book Darjeeling and Gangtok Package Tour from USA and Canada. Every year this tourist atttraction Place brings many foreigner to India. The Darjeeling is also known as Queen of Hills. It has the World highest Railway station in Ghoom. If you're wondering How to make a travel plan for your memorable trip to Gangtok and Darjeeling Please contact our representative over call Number mentioned below.
CALL US +918100922601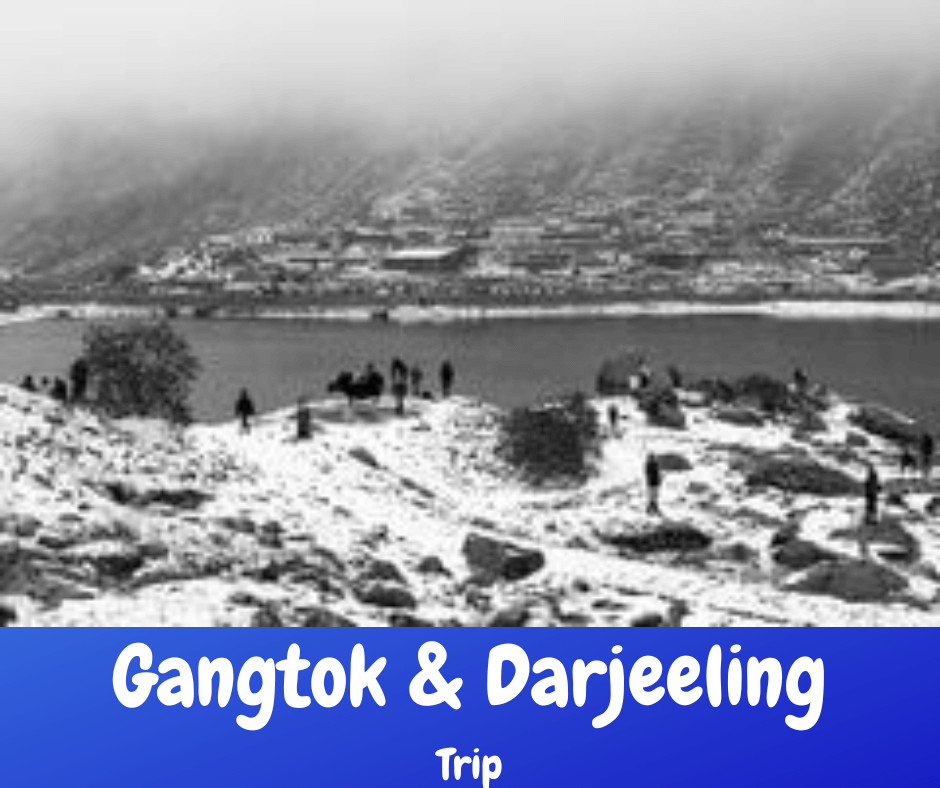 How to Book Darjeeling and Gangtok Package Tour From U.S.A and Canada
If you want to Book Darjeeling and Gangtok Package tour in India from U.S.A OR Canada. Innovative Vacation a Travel & Immigration Company in India can provide you the Customized itinerary for several Packages available for Darjeeling and Gangtok.Please feel free to Request a detailed itinerary that outlines the daily activities, accommodations, transportation, and any included meals. Make sure the itinerary covers all the places you want to visit.
Once you're satisfied with the package details, itinerary, and costs, proceed to book the package. Our Company will provide instructions on how to make the payment. Secure online payment methods are usually offered.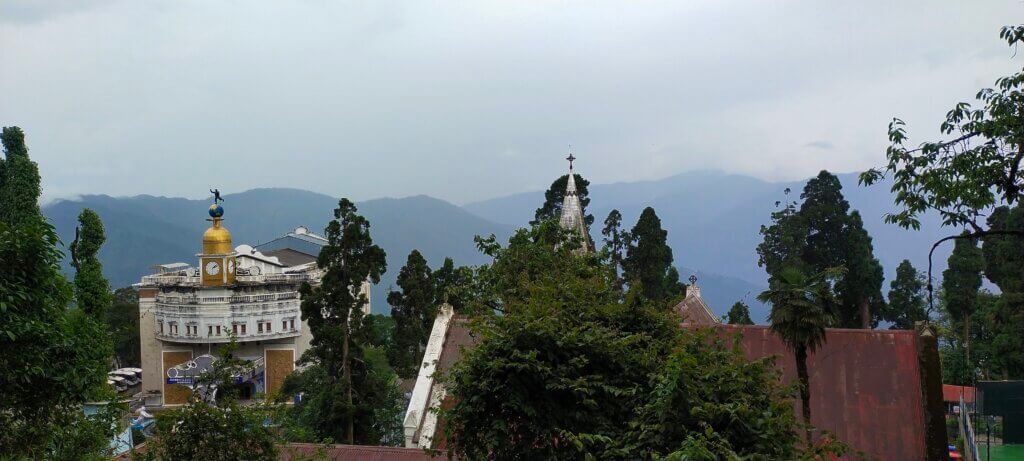 About Tourist Destination Darjeeling and Gangtok

Darjeeling and Gangtok are popular tourist destinations located in the Indian state of Sikkim and the nearby state of West Bengal. Both of these hill stations are known for their stunning natural beauty, pleasant climate, and unique cultural experiences. Here's an overview of each destination:

Darjeeling:

Darjeeling is a charming hill station situated in the Indian state of West Bengal. It is renowned for its panoramic views of the Himalayan mountains, lush tea gardens, and colonial architecture.

Main attractions include Tiger Hill, where visitors can witness the breathtaking sunrise over the Kanchenjunga range, one of the world's highest peaks.

The Darjeeling Himalayan Railway, also known as the "Toy Train," is a UNESCO World Heritage Site and a popular way to explore the town's scenic surroundings.

Darjeeling's tea gardens produce some of the finest tea in the world. Tourists often visit tea estates to learn about the tea-making process and enjoy picturesque landscapes.

The town's Mall Road offers shopping, dining, and beautiful views. The Peace Pagoda and Batasia Loop are other notable attractions.

Best TraVEL COMPANY IN INDIA
Gangtok:
Gangtok is the capital and largest town of the Indian state of Sikkim. It's known for its tranquil ambiance, Buddhist monasteries, and stunning views of the Himalayas.
Enchey Monastery and Rumtek Monastery are two prominent Buddhist monasteries that attract visitors seeking spiritual experiences.
MG Marg is the central hub of Gangtok, featuring a pedestrian-only street filled with shops, cafes, and a vibrant atmosphere.
From Gangtok, visitors can often catch glimpses of the majestic Kanchenjunga peak.
Gangtok serves as a gateway to various attractions in Sikkim, including Tsomgo Lake, Nathula Pass (subject to permits and availability), and the Yumthang Valley.
Both Darjeeling and Gangtok offer opportunities for nature lovers, adventure enthusiasts, and those seeking relaxation. The scenic beauty, cultural diversity, and proximity to the Himalayas make these destinations popular choices for travelers seeking a peaceful escape from the hustle and bustle of city life. Keep in mind that local customs, weather conditions, and travel regulations can impact your experience, so it's a good idea to research and plan ahead before your visit.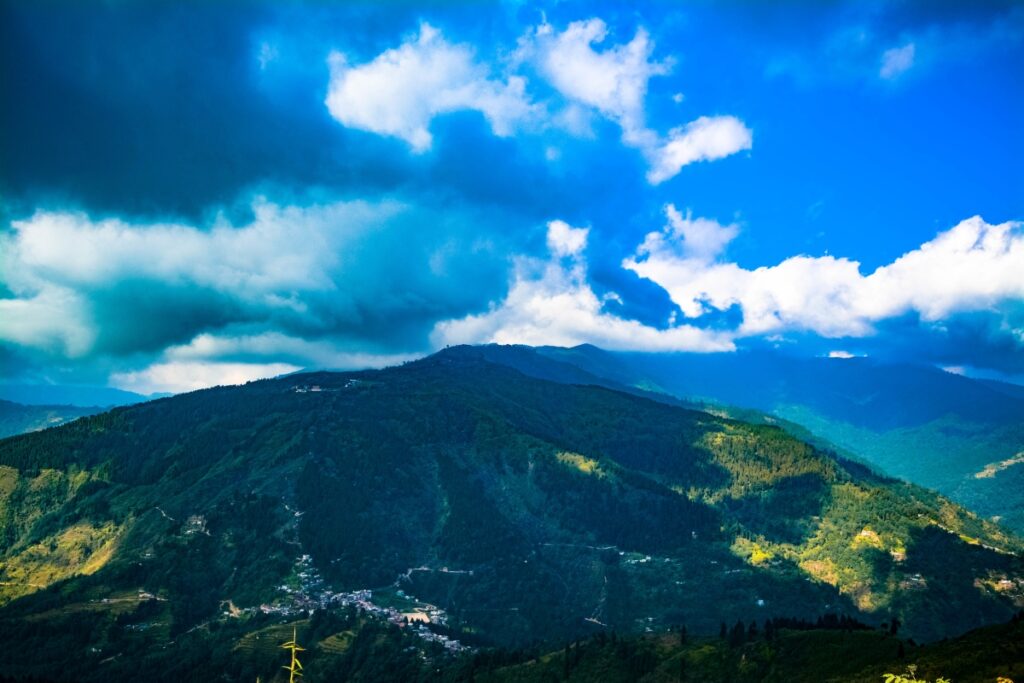 Documentation Needed to Visit India
Ensure you have a valid passport with at least six months' validity from the date of entry into India. US citizens require a visa to travel to India, so make sure to apply for an appropriate visa. You can apply for an e-visa online through the official Indian government website.
US Citizen Travelling to India
If you're a US tourist traveling to India, there are several important steps you need to take to ensure a smooth and enjoyable trip. Here's a guide to help you with your travel preparations:
Passport and Visa:

Ensure your passport is valid for at least six months from the date of entry into India.
Apply for an Indian visa. Most tourists can apply for an e-visa online through the official Indian government website. The e-visa is typically valid for tourism, business, or medical visits and has a certain duration of stay.

Health Precautions:

Check if any vaccinations or health precautions are required before traveling to India. Consult your healthcare provider for recommendations based on your health and travel plans.

Travel Insurance:

Consider purchasing comprehensive travel insurance that covers medical emergencies, trip cancellations, lost baggage, and other unforeseen situations.

Flight Tickets and Accommodation:

Book your flight tickets and accommodation in advance. Research and choose accommodations that suit your budget and preferences.

Currency and Finances:

Carry some Indian Rupees for initial expenses, but also have a credit or debit card that you can use for transactions. Notify your bank of your travel plans to prevent any issues with your cards.

Local SIM Card:

If you plan to use your phone while in India, consider getting a local SIM card with data and calling plans. This will help you stay connected and navigate while traveling.

Cultural Awareness:

Research the local customs, traditions, and etiquette of India to ensure you respect the local culture and norms.

Weather and Packing:

Check the weather conditions in the specific regions you'll be visiting and pack accordingly. India's climate varies widely, so pack clothes suitable for the climate of your destinations.

Medications and Health Kit:

Bring any necessary prescription medications, as well as a basic health kit with items like pain relievers, stomach medications, and first aid supplies.

Electrical Adapters:

India uses Type C, D, and M electrical outlets. Make sure to bring the appropriate plug adapters and voltage converters if needed for your electronic devices.

Local Transportation and Tours:

Research local transportation options, such as taxis, rideshares, and public transportation, to move around within your destinations. You can also consider booking local tours to explore attractions.

Safety and Security:

Stay informed about the safety situation in your travel destinations. Follow local guidelines and recommendations, and be cautious of your surroundings.

Respect Local Laws:

Familiarize yourself with the local laws and regulations to ensure you stay within the legal boundaries.

Emergency Contacts:

Keep a list of emergency contacts, including your country's embassy or consulate in India, local emergency numbers, and your hotel's contact information.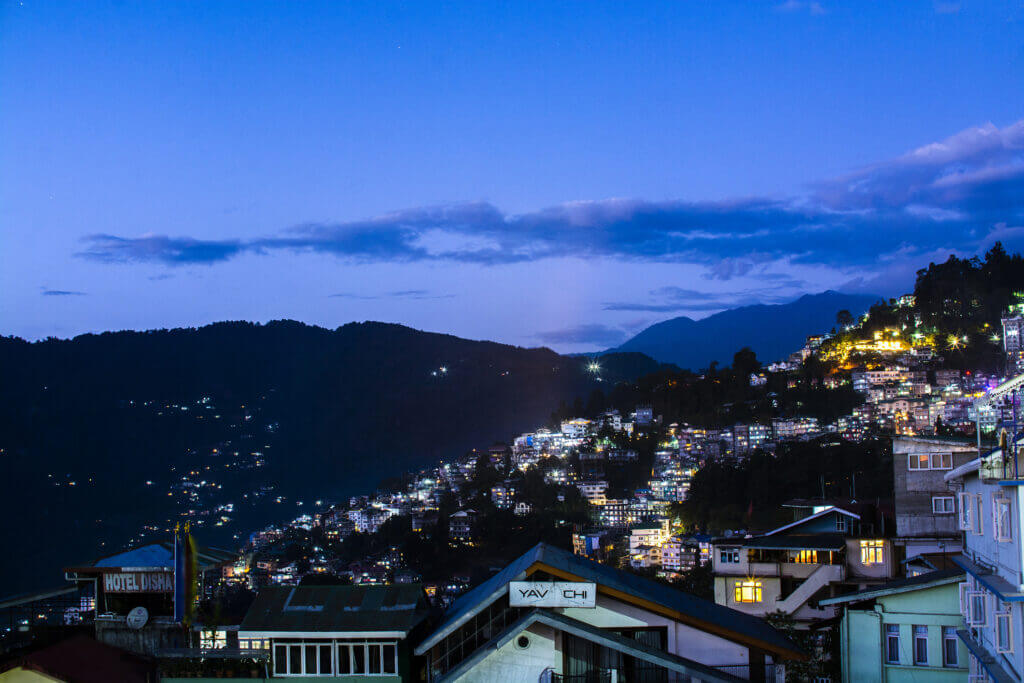 Gangtok and Darjeeling Itinerary
Day 1: Arrival in Bagdogra/NJP – Drive to Darjeeling
Arrive at Bagdogra Airport or New Jalpaiguri Railway Station (NJP).
Drive to Darjeeling (about 3-4 hours).
Check in to your hotel and rest after the journey.
Day 2: Darjeeling Sightseeing
Early morning visit to Tiger Hill to witness the sunrise over the Himalayas.
Visit Batasia Loop and Ghoom Monastery on your way back.
After breakfast, explore the Padmaja Naidu Himalayan Zoological Park, Himalayan Mountaineering Institute, and Tibetan Refugee Self Help Center.
Stroll through Darjeeling's famous Mall Road in the evening.
Day 3: Darjeeling to Gangtok
Drive to Gangtok (about 4-5 hours).
Check in to your hotel and relax.
Spend the evening exploring the MG Marg, Gangtok's main shopping and dining street.
Day 4: Gangtok Sightseeing
Visit the Enchey Monastery.
Explore the Namgyal Institute of Tibetology and the Do Drul Chorten Stupa.
Head to the Rumtek Monastery (about an hour's drive) to experience its serenity and grandeur.
Day 5: Day Trip to Tsomgo Lake and Baba Mandir
Drive to Tsomgo Lake, a stunning glacial lake located at high altitude.
Continue to Baba Mandir, a temple dedicated to an Indian army soldier.
Return to Gangtok in the evening.
Day 6: Gangtok to Nathula Pass (optional, subject to availability)
If interested and permits are available, take a day trip to Nathula Pass, the Indo-China border (requires special permits).
Explore the high-altitude landscape and enjoy the breathtaking views.
Day 7: Gangtok Local Exploration and Departure
Spend the morning visiting local attractions you might have missed, like Tashi Viewpoint, Ganesh Tok, and Hanuman Tok.
Check out from your hotel and head to Bagdogra/NJP for your departure.