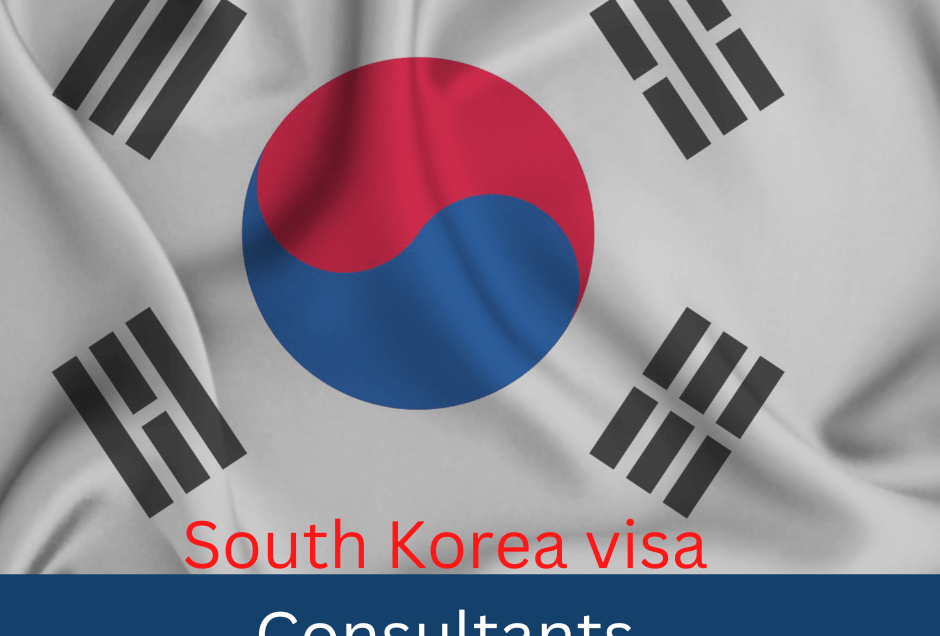 We are South Korea Visa Consultants in Kolkata, India. We have Expertise in processing South Korea Visa Application. The Country is 5th Largest economy in the World.
Click to Call
About South Korea
South Korea is an East Asian country. It is located on the Korean peninsula's southern tip. The country is bounded to the north by the Democratic People's Republic of Korea (North Korea), to the east by the East Sea (Sea of Japan), to the south by the East China Sea, and to the west by the Yellow Sea; to the southeast by the Korea Strait, which separates it from the Japanese island of Tsushima. South Korea accounts for roughly 45 percent of the peninsula's land area. Seoul (Sul) is the capital.
South Korea meets North Korea across a 2.5 mile (4 km) wide demilitarised zone (DMZ) established by the provisions of the 1953 armistice that ended hostilities in the Korean War (1950–53). The DMZ is the 1953 military cease-fire line that extends roughly along latitude 38° N (the 38th parallel) from the mouth of the Han River on the west coast of the Korean peninsula to a little south of the North Korean town of Kosng on the east coast. Our Company is Best South Korea Visa Consultants in India.
checklist for South Korea Visa
DOCUMENTS REQUIRED FOR THE SOUTH KOREA VISIT VISA APPLICATION:
A valid passport
Passport size photos
Old passports and visa
A copy of your completed and signed visa application form
Details about your itinerary
Proof of hotel bookings, flight bookings
Copy of return ticket
A cover letter with all the required details about your itinerary
Proof that you have enough finances to fund your visit
Salary slip for last 6 months
Income tax returns for last 3 years
Know How to Avoid Rejection Visa application for South Korea
As a Premier Visa Consultants for South Korea We alway's advise Clients and Scrutinize the background of Travel History. You shold have well Travel Passport with good travel history. Visa from Schengen, Usa, Canada. New Zealand, South East Asia, U.K & Australia will be helpfull to avoid Rejections.
Click to Call
You have to Establish Good financial Background
Must have Well Travel Passport
No Criminal Record or Depotation
Net Woth
Good Financial with at-least 3 Years
Well Maintained Bank Statement
Apply for South Korea Work Visa from India
To remain compliant, any organisations wishing to hire workers in South Korea must sponsor their work visas. South Korea, on the other hand, has numerous temporary visa kinds as well as at least eight different work permit categories based on the sort of skilled worker. This complication can make it more difficult for businesses to determine which visas their employees require and how to obtain them.
Work Visa Types in South Korea
In South Korea, there are various categories of work visas that allow for long-term employment. These permits allow your personnel to stay longer than 90 days.
E-1 professor visa: This visa is for expats who desire to teach lectures or conduct research in their profession at a college-level education facility. It's a one-year multiple-entry option that employees can often renew in one-year increments.
E-2 foreign language instructor visa: This visa is available to expats who want to teach a foreign language at a company-owned, broadcast station-owned, elementary, middle, or high school. It is a multiple-entry visa that is valid for two years and can be renewed by the employee every two years.
E-3 research visa: E-3 visas are for foreigners who are invited to conduct research in natural science or advanced technology by a public or private institution. The E-3 is another multiple-entry visa that is valid for one year and can be renewed every year.
Expats with unrivalled experience in science or technology can come to South Korea on an E-4 visa if invited by a public or private entity. A multiple-entry visa is valid for one year and can be renewed annually, whereas a single-entry visa is valid for three months and can also be renewed annually.
E-5 special profession visa: The E-5 visa is for globally licenced architects, lawyers, surgeons, accountants, and others who have permission from the South Korean government to practise in their chosen sector. Choose a multiple-entry visa for a year with one-year renewals or a single-entry visa for three months.
E-6 culture and art visa: Expats with musical, artistic, or literary backgrounds can work in a range of jobs to get this one-year multiple-entry visa. They can also renew it every year.
Expats must participate in activities designed by the Korean Ministry of Justice through a public or private organisation to get an E-7 specially tailored activities visa. Employees can stay for one to three years with the multiple-entry option and renew it in one- to three-year increments. They can also receive a three-month single-entry visa that can be renewed every year.
D-5 long-term news coverage visa: This visa is designed exclusively for journalists working in foreign media such as broadcasters, newspapers, magazines, and others. It is valid for three months and can be renewed once a year.
Work Visa Requirements in South Korea
Each South Korean work visa has various requirements. Most, however, require a completed application form, an original passport and copies, and a coloured passport-style photo. Other prerequisites may include:
A duplicate of the employment contract
Certificates of education and professional experience
Criminal history
Letter of recommendation
The Application Procedure
South Korea accepts visa applications both online and in person, including:
E-visa application via visa portal
Application from a South Korean diplomatic mission abroad
Visa confirmation via the portal
Visa confirmation at a South Korean immigration office
Your employees' jobs frequently dictate which visas they require and how they should apply for them. Keep in mind that in order to get an application for each employee, your company must be a legal entity in South Korea. After that, you will act as a sponsor for all of your work visa applications.
Other Vital Considerations
Employees who want to bring family members to South Korea will have to go through an additional process. To visit South Korea, a spouse and any unmarried minor children must get F-3 visas. They may be permitted to stay only as long as the primary applicant or your employee. Other family members will be granted a three-month visa with a single entrance. They can, however, renew this visa every year.
Click to Call
South Korea Study Visa & Eligibilty to Apply from India

If you meet all of the conditions, applying for a South Korea visa will be simple and painless. Here are some of the essential requirements for an Indian student visa to South Korea:
Cause for Travel – You must have a valid and compelling reason for visiting the country.
Eligible to bear all charges – You must have sufficient financial resources to support yourself and any dependents throughout your stay.
Reasons to return – In order to return after your stay, you must have strong ties to your home country.
You must be of good moral character and have a clean criminal record. You must present a PCC for this (Police Clearance Certificate)
You must be in excellent health and meet the authorities' fundamental health standards.
Genuine Motivation- You must be a true travel enthusiast keen to see the country. You must have made the necessary travel arrangements to demonstrate your desire to come.
South Korea Student Visa Documentation
Application Form
passport-sized photograph
Genuine passport (Minimum 6 Months Validity)
Academic documents that have been notarized and a correct copy attested (Apostille).
Financial statements (Notarized or original, 6 months bank statement till the date of submission)
The designated hospital issues a TB test certificate of good health.
Statement of Intention/Study Plan
Letter of finance guarantor
Topic Ends South Korea Visa Consultants in India
Click to Call
–