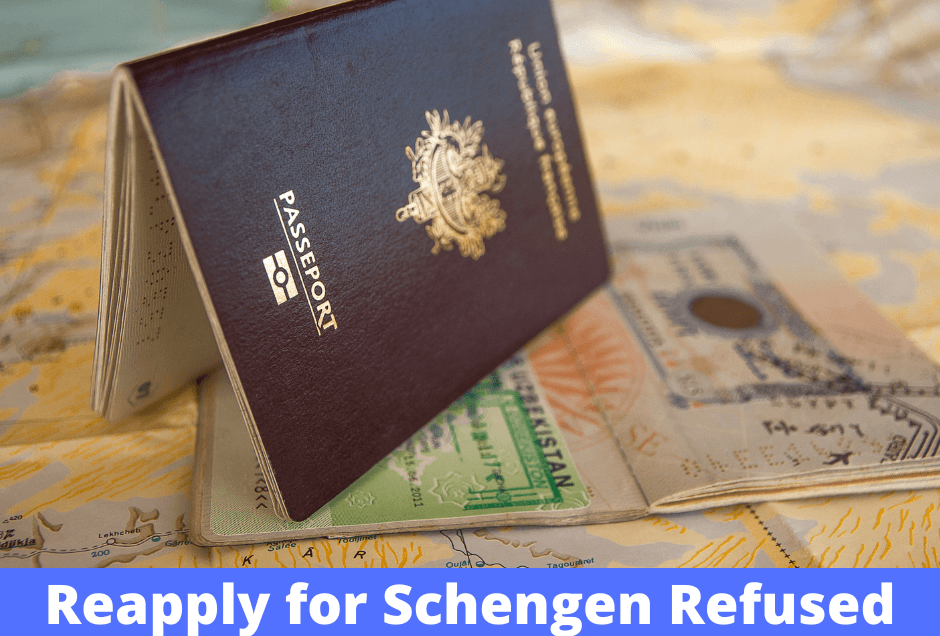 In most cases, you will be able to reapply for your Schengen refused Visa once you have been notified of your visa rejection. However, there are a few exceptions. Schengen countries such as Switzerland and Finland have their own rules for reapply for Schengen refused visa after it has been denied. The act of refusing your access into a nation by rejecting your visa application is known as visa rejection. When you fail to verify your eligibility to enter a particular nation, you may be denied a visa. It usually occurs when an application fails to disclose critical information, or when a required document is missing. Some of the most common grounds for visa denial include an incomplete visa application, missing documents, and omission of critical information.
CALL US +91 8100922601
Why Schengen Visa is Refused?
Apart from the aforementioned reasons, there are numerous other reasons why the immigration office of your destination country may refuse your visa to that country. Some of the important variables that may have an adverse impact on your visa procedure and result in visa refusal are listed below:
If you put incorrect information on your visa application form, your visa may be denied.
If you have a criminal record, it will be used against you.
If you apply for a visa on short notice without a solid reason.
If your home country does not have a good relationship with the country where you want to go.
If you are infected with a contagious sickness.
If your passport is soon to expire and you don't have enough blank pages, this is a good option.
If you haven't used a visa that was previously granted to you without a good reason.
If the immigration authority determines that your intent to return from your destination country is unclear, you will be denied entry.
If you do not give sufficient proof of your eligibility.
If you don't have a compelling motive to visit a specific country.
If you don't have a good character certificate, you won't be able to get a job.
If you have not followed the visa application rules in the past.
If you are unable to develop strong national bonds with your current country of residence. This is true for applications for non-immigrant visas.
If you have not properly indicated your visa type.
Visa refusal can also be caused by a lack of proper health or travel insurance coverage.
How to Reapply to Visa Refusal Cases?
The visa applicant might overcome visa refusal by submitting extra information in favour of his or her eligibility. When a visa application is denied, you will normally receive a refusal letter outlining all of the reasons for the rejection, so you can learn from your mistakes and be more cautious the next time you apply. After a certain amount of time has passed, you can reapply for the same visa.
CALL US +91 8100922601
How Innovative Vacations help you to Reapply your Schengen Visa?
We are Visa Consultants in Kolkata for 20+ years. Our Visa Expert Consultants will ask you all the documents submitted previuosly during application. We will go through the Refusal letter and analysis whether you are eligible for Reapply for schengen refused visa .
Schengen Visa Appeal after Refusal.
A standard form is used to notify the applicant of the decision to refuse a Schengen visa and the reasons for the refusal. The reasons for the visa refusal are included in the decision to deny the visa.
You have the right to appeal the refusal. The appeal must be made to the Consulate that denied the visa within 15 days of receiving the denial letter. The appeal must be an original with the appellant's original signature, either in person or by mail (not email). The applicant's name must be included in the appeal, as well as the grounds why the applicant believes the refusal decision is illegal. The appeal will be evaluated by the Czech Republic's Ministry of Foreign Affairs within 35 days of the Consulate's receipt of the appeal. The applicant receives the results of the review from the same Consulate.
CALL US +91 8100922601
FAQ for Visa Refusal?
What is the Reason for my Visa application being Rejected
When applying for a visa, you must meet certain requirements. You will be denied a visa if you do not meet these requirements. Some of the conditions you may have to meet include the absence of any criminal charges against you, the fact that you did not offer false information on the visa application form, and so on.
Can I Reapply if I made mistakes in my Visa Application?
If you discover a mistake in your visa application, you can apply. However, before granting you permission to reapply, a country's immigration department may request a copy of your denial to enter the country. You will be allowed to reapply if the reasons for the visa refusal are sufficient. This regulation, however, may not be followed by all immigration authorities and may vary from nation to country.
Can I appeal against my Visa Refusal?
Yes, you can appeal but depends on the country's policy.
Can I Appeal against the Schengen Visa Application?

As per Schengen Agreement, Article 32(3) of the Visa Code clearly states that those who have been refused a visa shall have the right to appeal.