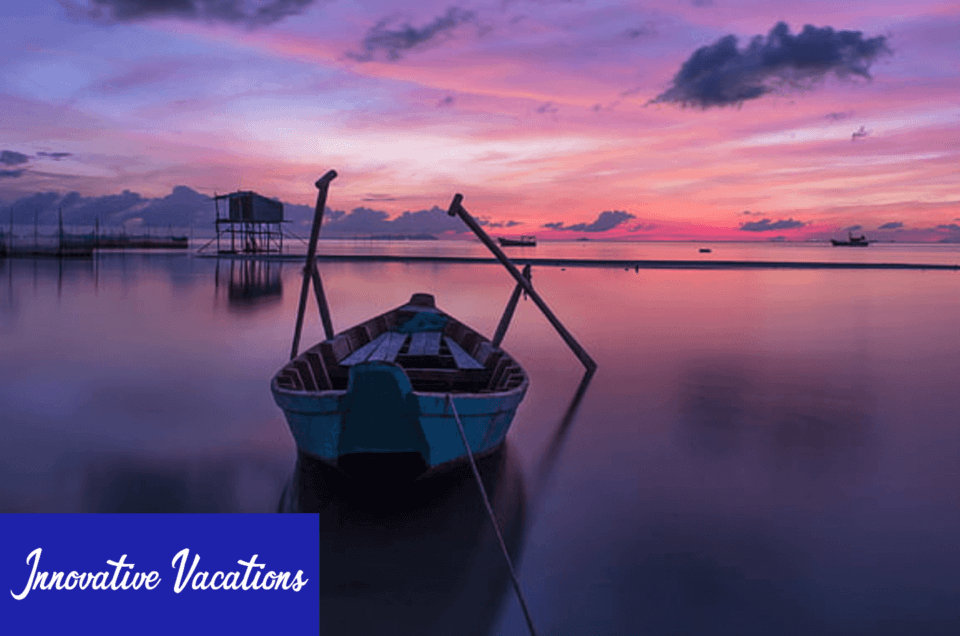 Phu Quoc is an island in the Gulf of Thailand, off the coast of Cambodia and Vietnam. It is the largest island in Vietnam, and is located in the province of Kien Giang. Phu Quoc is a popular tourist destination known for its beautiful beaches, clear waters, and lush green forests.Phu Quoc is also known for its fish sauce, which is produced on the island and exported throughout Vietnam. In addition to fishing and fish sauce production, the island's economy is driven by tourism, which has grown rapidly in recent years.
Some of the popular attractions in Phu Quoc include Phu Quoc National Park, Sao Beach, Dinh Cau Night Market, and the Ho Quoc Pagoda. The island is also home to several luxury resorts and hotels, making it a popular destination for honeymooners and other tourists seeking a high-end beach vacation.
Phu quoc Island Tour
If you're planning a tour of Phu Quoc Island, there are several activities and attractions you can consider including in your itinerary. Here are some popular options:
Beaches: Phu Quoc is known for its beautiful beaches, so you won't want to miss spending some time relaxing on the sand and swimming in the clear waters. Some of the most popular beaches include Long Beach, Ong Lang Beach, and Sao Beach.
Snorkeling and Scuba Diving: The waters around Phu Quoc are home to an abundance of marine life, making it a great destination for snorkeling and scuba diving. You can take a boat tour to nearby snorkeling spots, or book a scuba diving excursion with a local dive operator.
Phu Quoc National Park: This protected area covers more than half of the island and is home to a variety of wildlife, including several species of monkeys, birds, and reptiles. You can hike through the park's trails to see waterfalls, streams, and lush vegetation.
Fish Sauce Factories: Phu Quoc is famous for its fish sauce, and you can visit one of the island's many fish sauce factories to learn about the traditional production process and sample some of the sauce.
Night Markets: The night markets in Phu Quoc are a great place to sample local cuisine and shop for souvenirs. The Dinh Cau Night Market is particularly popular, with dozens of food stalls and shops selling everything from clothing to handicrafts.
Vinpearl Land: If you're traveling with children or just looking for some amusement park fun, Vinpearl Land is a popular theme park on the island with rides, attractions, and a water park.
These are just a few of the many things to do on Phu Quoc Island. With its beautiful beaches, natural attractions, and cultural experiences, it's a great destination for anyone looking to explore Vietnam's coast.
phu quoc resort
Phu Quoc has a wide range of resorts to suit different budgets and preferences. Here are some popular Phu Quoc resorts:
Vinpearl Resort & Golf Phu Quoc: This luxurious resort is located on Bai Dai Beach and offers guests a range of amenities including an 18-hole golf course, spa, and multiple swimming pools. The rooms and suites are elegantly decorated and feature modern amenities.
Salinda Resort Phu Quoc Island: This 5-star beachfront resort offers guests a serene atmosphere with lush greenery and a peaceful atmosphere. The resort features a stunning infinity pool, a luxurious spa and wellness center, and multiple dining options.
JW Marriott Phu Quoc Emerald Bay: This beachfront resort features unique and elaborate architecture inspired by a fictional university, with luxurious rooms and suites. Guests can enjoy the resort's multiple swimming pools, private beach, and extensive spa facilities.
La Veranda Resort Phu Quoc: This boutique-style resort features French colonial architecture and is set among lush tropical gardens. The resort offers guests a private beach, infinity pool, and spa services, as well as a restaurant serving local and international cuisine.
Mango Bay Resort: This eco-friendly resort is located on a secluded beach and offers guests a peaceful atmosphere with rustic bungalows and natural surroundings. The resort features a swimming pool, yoga classes, and sustainable activities such as snorkeling and kayaking.
These are just a few of the many resorts available in Phu Quoc. Whether you're looking for luxury or a more rustic experience, there are many options to choose from.
phu quoc airport
Phu Quoc International Airport (PQC) is the main airport serving Phu Quoc Island. It is located in Duong To commune, about 10 km south of Duong Dong town, the island's main hub.
The airport has a single terminal building and is capable of handling both domestic and international flights. There are several airlines that operate flights to Phu Quoc, including Vietnam Airlines, VietJet Air, Bamboo Airways, and Jetstar Pacific.
The airport offers various facilities such as restaurants, cafes, duty-free shops, souvenir shops, currency exchange counters, ATMs, and car rental services. Free Wi-Fi is available throughout the terminal building.
To get to the airport, you can take a taxi or arrange a private transfer. There are also several shuttle bus services that operate between the airport and major hotels and resorts on the island. It's important to note that traffic on the island can be quite congested, so it's a good idea to plan for extra time when traveling to or from the airport.
ho chi minh to phu quoc
There are several ways to travel from Ho Chi Minh City to Phu Quoc Island:
By Plane: The fastest and most convenient way to travel to Phu Quoc is by plane. There are several daily flights from Ho Chi Minh City to Phu Quoc operated by airlines such as Vietnam Airlines, Vietjet Air, and Bamboo Airways. Flight duration is approximately 1 hour.
By Ferry: It is also possible to travel to Phu Quoc by ferry. The ferry departs from Rach Gia, which is about 250 km south of Ho Chi Minh City. The ferry ride takes around 2.5-3 hours. There are several ferry companies that operate on this route, including Superdong, Phu Quoc Express, and Thanh Thoi.
By Bus: You can take a bus from Ho Chi Minh City to Rach Gia, and then take a ferry to Phu Quoc. The bus ride takes around 6-7 hours. Many bus companies offer this route, including Mai Linh, Phuong Trang, and Futa Bus.
By Private Transfer: Another option is to arrange a private transfer from Ho Chi Minh City to Rach Gia or directly to the ferry terminal in Ha Tien. This is a more expensive option but can be more comfortable and convenient, especially if you are traveling in a group.
Overall, flying is the most popular and convenient way to travel from Ho Chi Minh City to Phu Quoc, but taking a ferry or bus can be a more economical option.