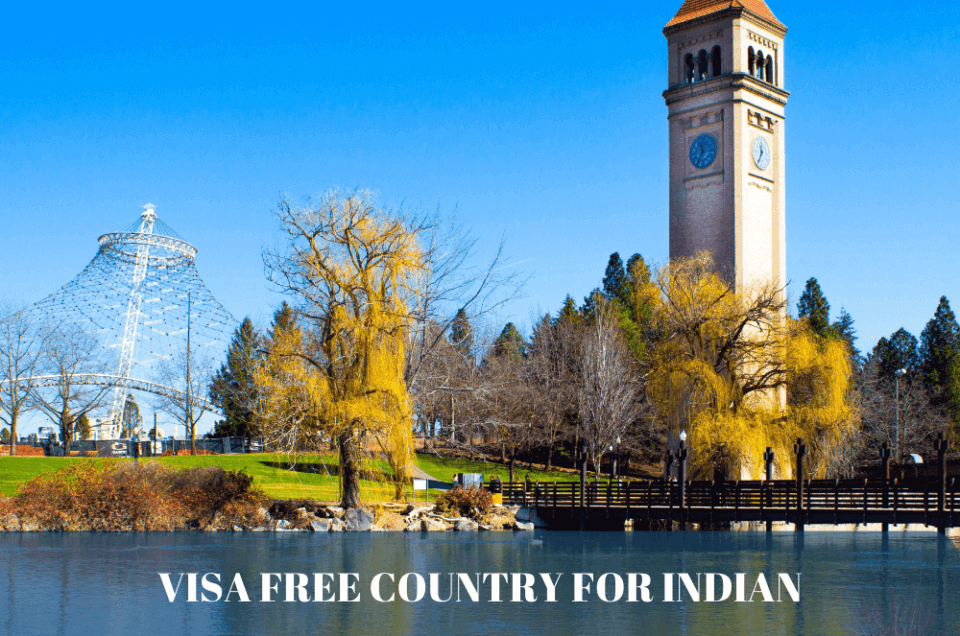 If you are an Indian Citizen you are eligible for several India Visa Free Countries to Travel. In this Blog, we will share the destinations where Indians are allowed to travel without visas. Indian passport holders can visit without requiring a visa or with visa-free access on arrival for a limited period. Here are a few examples of countries where Indian passport holders might have visa-free access or visa-on-arrival options.
According to the Passport Index by Henley & Partners, Indian passport holders can travel visa-free or with visa-on-arrival to many countries as of March 2023. Indians can also travel to the countries listed below using an e-visa/entry permission. The Indian passport is currently ranked 84th in terms of travel freedom
Visa-Free Countries for Indian Citizens in 2023
Barbados
Dominica
British Virgin Island
El Salvador
Grenada
Fiji
Jamaica
Haiti
Macao (Sar China)
Kazakhstan
Albania
Saint Vincent and Grenadines
Cook Island
Mauritius
Monteserat
Micronesia
Niue
Qatar
Nepal
Saint Kitts and Nevis
Qatar
Trinidad and Tabaco
Tunisia
Vanuatu
List of Visa on Arrival Countries for Indian Passport
To acquire a visa-on-arrival, immigration officers typically examine the visitor's passport and biometrics, collect the required payments, and then issue the visa permit. The on-arrival visa is issued at key points of entrance into the nation, so keep in mind where you will receive it when you arrive.
The Electronic Travel Authorisation (ETA) service became available to Indians in 2014, with a new list of approved countries published in 2015. The countries providing visa-on-arrival and e-visa for Indian citizens in 2023 are listed below:
Tuvalu
Zimbabwe
Togo
Saint Lucia
Uganda
Timor-Leste
Tanzania
Somalia
Sierra Leone
Palau Islands
Rwanda
Samoa
Seychelles
Srilanka
Mozambique
Bolivia
Burundi
Cape Verde Islands
Cambodia
Gabon
Ethiopia
Guinea-Bissau
Indonesia
Jordan
Iran
Madagascar
Laos
Mauritania
Marshall Islands
List of Countries Where Indian can Apply E-Visa
| | |
| --- | --- |
| Singapore | Vietnam |
| Turkey | Cambodia |
| UAE (Dubai) | Oman |
| Myanmar | Malaysia |
| Laos | Georgia |
| Sri Lanka | Armenia |
| Bahrain | Ivory Coast |
| Djibouti | Ethiopia |
| Gabon | Kenya |
| Moldova | Myanmar |
| Tanzania | Thailand |
| Uganda | Zambia |
| Zimbabwe | Botswana |
| Sierra Lione | Madagascar |
Can I visit any country with just my Indian passport?
No, not all countries offer visa-free access to Indian passport holders. Some countries may require you to obtain a visa in advance, even for short visits. Always check the visa requirements before you travel.
Can I work remotely for my job in India while visiting a visa-free country?
Remote work while visiting a visa-free country can sometimes be considered a violation of the terms of your visit, as it might be seen as working without the appropriate work visa. It's advisable to research and adhere to the local laws and regulations regarding remote work in the country you're visiting.
Where can I find the most up-to-date information about visa-free countries for Indian passport holders?
You can find the latest information on visa requirements and visa-free countries for Indian passport holders on the official website of your country's Ministry of External Affairs or the embassy/consulate of the country you plan to visit. Additionally, travel advisory websites and forums can provide valuable insights from fellow travelers.
Do I need any documents for entry into visa-free countries?
While you might not need a visa, you will usually need a valid passport, proof of sufficient funds for your stay, and a return or onward ticket. Some countries might also require you to provide accommodation details or travel insurance.
Can I extend my stay in a visa-free country?
Extensions might be possible in some cases, but this is typically subject to the rules and regulations of the individual country. It's recommended to check with local authorities or the embassy of the country you're visiting if you plan to extend your stay.