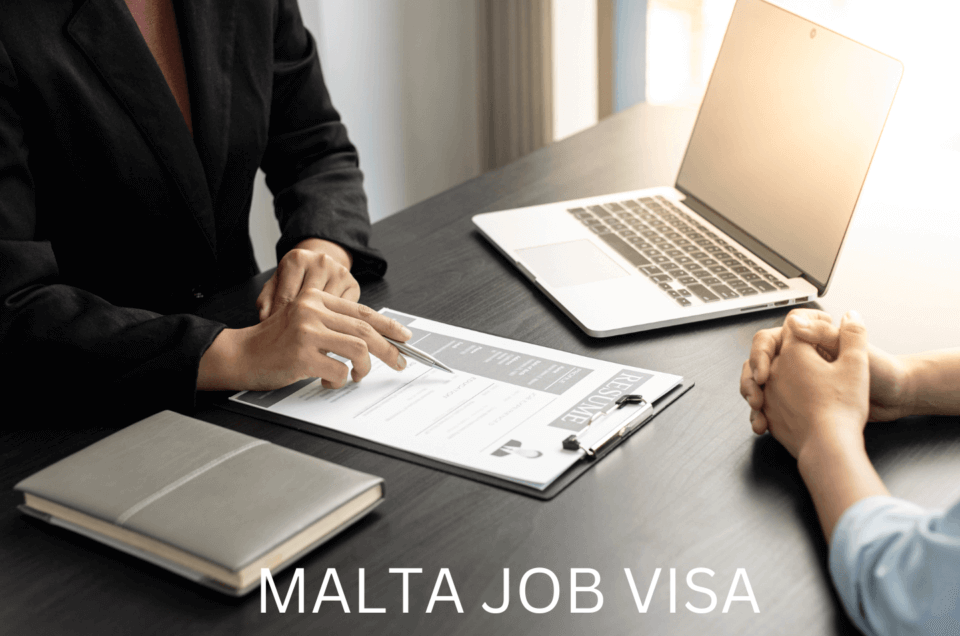 The Country is in Schengen, it has good prospect for Hospility jobs in Malta. The Main languge in Malta is English. The Candidates must be fluent in English Communication Skills. The desired Candidates must have experience in four star and above category in Hotels. Innovative Vacations are reputed agency for Malta Work permit consultants in India for further details please Contact us below.
Call 91-8100922601
Requirement in Restaurant and Resorts in Malta

Open Positions :Commis Chef.
F&B Server
Sommelier/ Steward
Sushi Chef
Bartenders
Female Hostesses
Supervisors
Mixologists
Waiters
Cleaner
F&B Runner
Electrician
Commis Chef jobs in Malta: (10 nos.)

Job Role:
● Prepares and cooks as necessary and assists in all sections as directed by the Head
Chef. Ensure that the production, preparation and presentation of food are of the
highest quality. To work well in a close team and show proactiveness in learning skills.
Assist and monitor stock, including stock rotation. Keeping all areas clean, ensuring no
cross contamination and to ensure that food storage areas are maintained in
accordance with the company's high standards.
Job Requirements:
● A minimum of 3 years experience in a similar position.
● Willingness to follow instructions.
● Great attention to detail.
● Self-motivated and proactive.
● Ability to work in a high pressure and fast paced environment.
Skills:
● Communication skills in English.
● Strong working organizational skills.
● Enthusiastic and willing to learn.
● Flexible to work on weekends and public holidays
Approximate Gross Salary per month – €1304 + Incentives/Tips
Annual Government Bonus (taxable) – €445
F&B Server jobs in Malta for Indian (70 nos.)

Job Role:
● Provision of F&B services to guests, and local patrons in accordance with departmental
business levels. Set up, relaying tables in restaurant outlets, order taking, serving of
drinks and food orders.
● Maintain optimum cleanliness in line with the company's operating procedures and
hygiene standards.
Job Requirements:
● Previous experience working in a food and beverage outlet environment is
advantageous.
● Good understanding of how the role contributes to the success of the Restaurant.
● Willing to work on a shift basis and flexibility in working both weekends and public
holidays.
Skills:
● Verbal and written communications skills in English and any other European Language
is an asset.
● Conform to grooming standards.
● Good time management and leadership quality.
Approximate Gross Salary per month – €1218 + Incentives/Tips
Annual Government Bonus (taxable) – €445
Call 91-8100922601
Sommelier/ Steward jobs in Malta : (30 nos.)

Job Role:
● Ensuring that all kitchen and back of house areas are kept clean and all equipment
within the kitchen area is cleaned in accordance with the cleaning schedule. To operate
the pot washing machinery and maintain a hygiene work environment in accordance
with hygiene regulations and company standards.

Job Requirements:
● Previous kitchen experience in a similar role.
● Give attention to detail and be self-motivated.
● Flexible and ready to work during weekends and public holidays.
Skills:
● Be fluent in English.
● Possess good communication skills.
● Ability to work on your own or in teams.
Approximate Gross Salary per month – €1023 + Incentives/Tips
Annual Government Bonus (taxable) – €445
Sushi Chef jobs in Malta: (10 nos.)

Job Role:
● Prepares and cooks as necessary and assists in all sections as directed by the Head
Chef. Ensures that the production, preparation and presentation of food are of the
highest quality. To work well in a close team and show proactiveness in learning skills.
Assists and monitors stock, including stock rotation. Keeping all areas clean, ensuring
no cross contamination and to ensure that food storage areas are maintained in
accordance with the company's high standards.
Job Requirements:
● Degree in Hospitality/ Culinary Management preferred.
● Certified in food handling and HACCAP.
● Previous experience in Japan and overseas will be an asset.
● Very attentive to food quality and Willingness to follow instructions.
● Great attention to detail.
● Self-motivated and proactive.
● Ability to work in a high pressure and fast paced environment.
Skills:
● Communication skills in English.
● Strong working organizational skills.
● Enthusiastic and willing to learn.
● Flexibility to work on weekends and public holidays.
Approximate Gross Salary per month – €1304 + Incentives/Tips

Annual Government Bonus (taxable) – €445
Bartenders Jobs in Malta : (70 nos.)

Job Role:
Preparing alcoholic and non-alcoholic beverages / Cocktails & Mocktails while entertaining
guests in a friendly and professional manner. Restocking and replenishing bar inventory and
supplies.
Job Requirements:
● Knowledge of beer, cocktails, spirits, wine and possessing mixology skills.
● To analyse and interpret recipes and manuals.
● Ability to interact effectively with guests and colleagues.
● Possess the food and handling license.
Skills:
● Verbal and written communications skills in English.
● Willing to work on a shift basis and flexibility in working both weekends and public
holidays.
● To be organized in a fast-paced environment and multi-tasking.
Approximate Gross Salary per month – €1218 + Incentives/Tips
Annual Government Bonus (taxable) – €445
Call 91-8100922601
Female Hostess jobs in Malta : (6 nos.)

Job Role:
● To welcome guests to the venue and make sure guests have a positive experience from
the moment they arrive till their departure. To take names on a waiting list, provide
accurate wait times and manage reservations. Clean, organize and stock menus at the
host area. Interact with customers, communicating menu items and promoting dishes
listed on the menu. Observe tables to keep a track of clean, dirty and occupied tables.
Maintain a clean reception area. Sweep foyer and front entrance area frequently.
Job Requirements:
● Experience working in a restaurant and bar environment and managing reservations.
● Attestable customer-service skills.
● To participate in Training and Development programs offered by the organisation.
● Willing to work on a shift basis and flexibility in working both weekends and public
holidays.
Skills:
● Excellent communication skills (via phone and in-person).
● Verbal and written communications skills in English and any other European Language
is an asset.
● Physically fit, to walk and stand during an entire shift.
● Maintains a high level of personal hygiene Conforms with hotels grooming standards.
Approximate Gross Salary per month – €1218 + Incentives/Tips
Annual Government Bonus (taxable) – €445
Supervisors jobs in Malta: (5 nos.)

● Candidates who are waiters in strong restaurants and looking to grow in their career
Approximate Gross Salary per month – €1600 + Incentives/Tips (Will go higher if hybrid
position as Supervisor/Asst. Restaurant Manager)
Annual Government Bonus (taxable) – €445
Mixologists : (5 nos.)

● Extremely good background in known brands and restaurants with good reputation in
the bar
Approximate Gross Salary per month – €1218 + Incentives/Tips
Annual Government Bonus (taxable) – €445
Waiters : (20 nos.)

● Must have experience in Restaurants and preferably restaurants with a strong brand
and franchise
Approximate Gross Salary per month – €1200 + Incentives/Tips
Annual Government Bonus (taxable) – €445
Cleaners jobs in Malta: (20 nos.)

Job Role :
● The Cleaner is responsible to clean the restaurant areas including dining area, external
& surrounding areas, bathrooms, windows, sanitization of equipment, tables & chairs
and kitchen cupboards etc.
● Duties include deep cleaning reporting any damages or repairs required to maintenance
and full cooperation with the stewarding team to ensure the highest level of cleanliness
& hygiene is maintained.
Job Requirements :
● The ability to work on your own.
● Customer service skills.
● Physical endurance.
Skills:
● Communication skills in English.
● The ability to organise your time.
● A desire to help people.
Approximate Gross Salary per month – €974 + Incentives/Tips
Annual Government Bonus (taxable) – €445
F&B Runner : (20 nos.)

● Must have experience in Restaurants and preferably restaurants with a strong brand
and franchise
Approximate Gross Salary per month – €1120 + Incentives/Tips
Annual Government Bonus (taxable) – €445
Electrician : (5 nos.)
Job Role:
● Install electrical fixtures and equipment for alarm and other systems.
● Install safety and distribution components (e.g., switches, resistors, circuit-breaker
panels etc.).
● Connect wiring in electrical circuits and networks ensuring compatibility of components.
● Prepare and assemble conduits and connect wiring through them.
● Prevent breakdown of systems by routinely inspecting and replacing old wiring and
insulated cables, cleaning circuits etc.
● Perform effective troubleshooting to identify hazards or malfunctions and repair or
substitute damaged units.
● Execute plans of electrical wiring for well-functioning lighting, equipment and other
electrical systems.
● Other ad hoc tasks requested by the Managers or Directors.
Job Requirements:
● Thorough knowledge of safety procedures and legal regulations and guidelines.
● Flexible working hours and might need to work over weekends and public holidays.
● Valid license to practice profession.
● Wireman licence A / B or equivalent.
● To be able to work on industrial and commercial electrical installations including
canalisation, cable pulling, cable dressing and cable terminations.
● Good with wiring electrical control panels, instrumentation, extra low voltage (ELV) and
automation systems.
● Reading technical diagrams and blueprints.
● Knowledge and operation of BMS (Building Management Systems) including scheduling
of equipment to ensure that the plant is not operating unnecessarily and operating
without losses.
Skills:
● Have a good command of English.
● Must be motivated and possess interpersonal skills.
● Excellent critical thinking and problem-solving ability.
● Must know two and four wheeler driving and should have a valid local driving license.
After selection he must be ready to apply for an international driving license.
Approximate Gross Salary per month – €1200 + Incentive
Call 91-8100922601