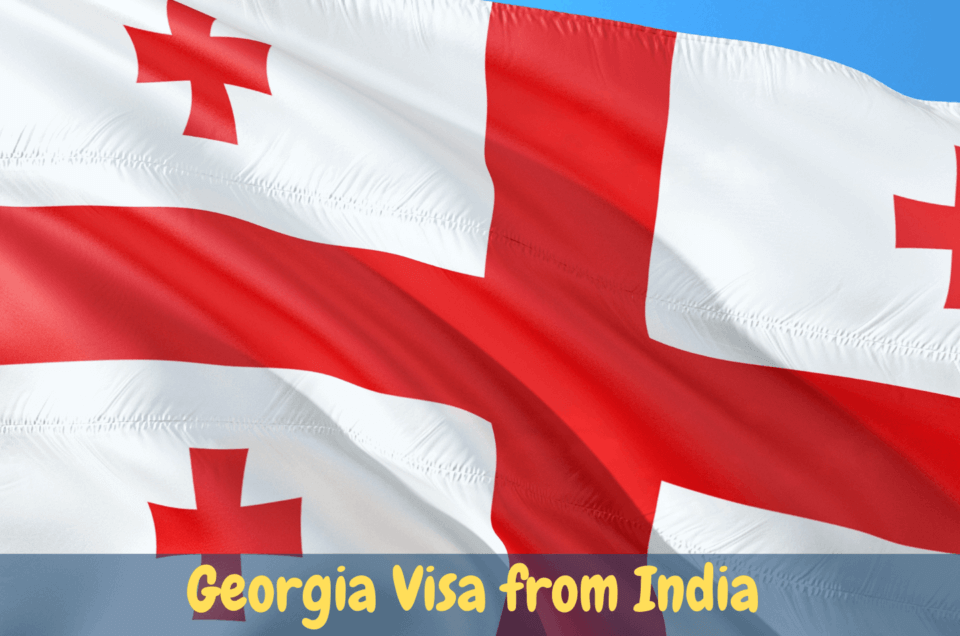 If you are an Indian citizen planning to visit Georgia, you will need to apply for a visa before your travel. Here is the information on how to apply for a Georgia visa from India:
Recent Updates

Georgia started Sticker Visa for Indian in Month of March but Georgia has again started E-Visa for Indian after April. The Consulate of Georgia has issued Sticker Visa for Indian through Authorised Visa Application Centers in India through V.F.S But within a Month it's again stated E-Visa application through the E VisaPortal The visa Validity is 120 Days Multiple for 30 Days . We can assist you applying E visa for Georgia as a Expert Visa Consultants.
Call us Now !!!
Determine the type of visa you need: Georgia offers different types of visas depending on the purpose of your visit, such as tourism, business, study, or work. You can check the website of the Georgian Ministry of Foreign Affairs to find out which visa category you fall under.
Gather your documents: You will need to provide a set of documents to support your visa application. The required documents may include your passport, a completed visa application form, a recent passport-size photograph, travel itinerary, proof of accommodation, and financial statements.
Schedule an appointment: You will need to make an appointment at V.F,S Global Office in your City.
Submit your application: On the day of your appointment, you will need to visit the embassy in person to submit your application and provide biometric data. Make sure to arrive on time and bring all the required documents.
Wait for processing: The processing time for a Georgia visa varies depending on the type of visa and the workload of the embassy. It usually takes between 5 to 10 business days, but it can take longer in some cases.
Collect your visa: Once your visa application is approved, you will receive a notification to collect your visa from the embassy. Make sure to bring your passport and the payment receipt when collecting your visa.
Important Update on Georgia Visa for Indian Required physical Submission
This is recent Update from 01st March onward Georgia E Visa is abolished. Now The Indian Passport holder must Physically apply to Authorized Visa Application Center in India. The Applicant must sign the georgia visa online application form in Center. Please note that it is mandatory to upload all scanned supporting documents as specified in the checklist mentioed below.
Georgia Visa Checklist
Here's a general checklist of documents and requirements for a Georgia visa application:
A valid passport with at least 6 months validity beyond the intended stay in Georgia, with at least two blank pages.
Completed visa application form, signed and dated.
Two recent passport-sized photographs.
Confirmed flight tickets or travel itinerary.
Proof of accommodation, such as hotel reservations or invitation letter from a host in Georgia.
Proof of sufficient funds to cover your stay in Georgia, such as bank statements or credit card statements.
Travel medical insurance with coverage of at least €30,000 for the entire period of your stay in Georgia.
For business visa applicants, an invitation letter from a Georgian company or organization.
For study or work visa applicants, a letter of acceptance or invitation from the educational or work institution in Georgia.
Payment of the visa fee, which varies depending on the type and duration of the visa.
Please note E-visa for Georgia currently not applicable for Indian Passport Holder.
Call us Now !!!
Processing Time for Georgia Visa
The processing time for the short–term visa application at the Embassy of Georgia is 10 calendar days.
The processing time for long-term visa application at the Embassy of Georgia is 1 month.
The processing time for D5 visa application at the Embassy of Georgia is 10 calendar days.
Georgia Visa Agent in Kolkata
We are Visa Agents in Kolkata for Processing Georgia Visa. We help you fill-up Online Application form and guiding you through entire process. Our Company provides all Services required for Visa application like Hotel Booking, Confirm Flght Ticket Booking, Travel Itinerary for Georgia.
you can find a list of authorized visa service providers on the website of the Embassy of Georgia in New Delhi, which is the only Georgian representation in India. You can contact them directly for more information on the visa application process and authorized service providers. Here is their contact information:
Embassy of Georgia in New Delhi D-8/4, Vasant Vihar, New Delhi – 110057 Phone: +91-11-26140641, +91-11-26140642 Email: [email protected] Website: https://india.mfa.gov.ge/