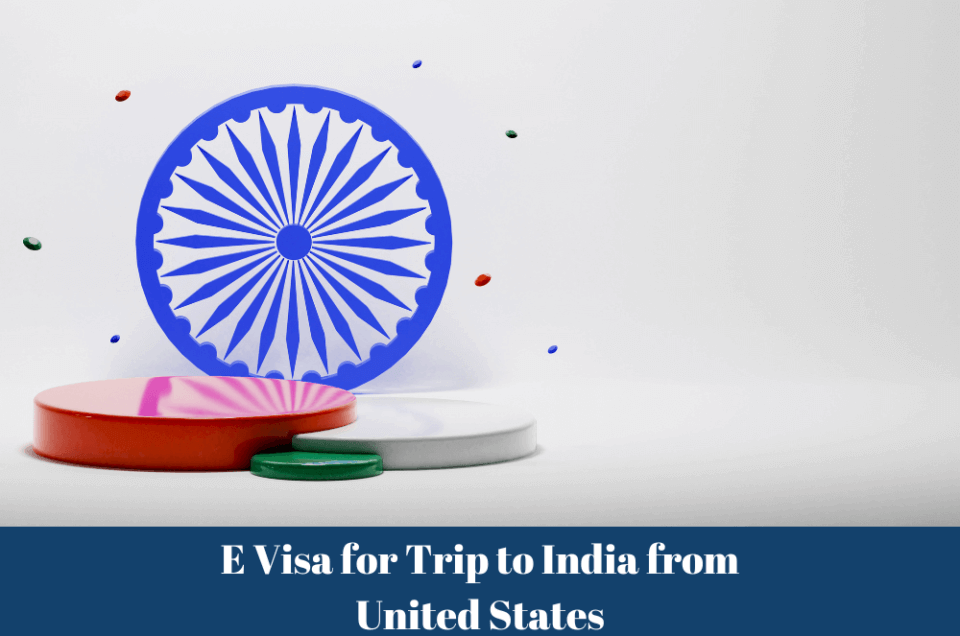 Yes, US Citizens need a Visa for India. you have to Apply E Visa. for a Trip to India. from the United States. Planning a Holiday to India from the United States involves several considerations. Here in this article, we discuss this in detail about applying E Visa in India. Citizen of the United States can apply E VISA for India, This E-Visa allows US Citizens to Visit India for a Period of 30 Days to 5 Years maximum.
Checklist for U.S Citizen for Indian Tourist Visa.
You must have a valid U.S. passport with at least six months of validity and two blank visa pages.
Complete an online visa application and pay the visa fee.
Please submit a recent color passport-size photo on glossy photo paper.
Have a return or onward journey ticket ready.
Have enough money for their stay in India
To receive the e-visa, you must have an active email account.
Each passenger, including minors or children, should have their own passport.
E Visa Application for India
Indian Visa Application Process for US Citizens
If you are a US citizen considering a trip to India, getting an eVisa is the most convenient way to expedite your visa application. E-Visa India (Indian Visa Online) is the most convenient and time-saving approach, allowing you to avoid any visa-related paperwork, long lines, or frequent journeys to any visa application office.
To make your visa application procedure straightforward and easy, you can complete all of your visa requirements for India from the comfort of your own home. Indian Visa Online Application is a quick, easy, and convenient option to obtain an eVisa India (Indian Visa Online) without having to visit an Indian consulate. This Indian Visa Application for US Citizens.
Additional Information to be Provided from US Citizen
Occupation or profession
Relationship status
Details about your stay, such as the name of the hotel, its address, and the names of the places you will visit while in India, etc.
Ports of ENTRY and EXIT to be Expected
Countries visited within the last ten years
Qualifications in Education
How to Apply For An Indian Visa for US Citizens
You will need a photograph and a travel document to scan the personal details part when applying for an Indian online visa for Americans. The method can be completed in the following steps:
Step 1: Complete the visa application.
Step 2: Enter all of your information and upload your papers, such as a passport-sized photo and a scanned copy of your passport. the process as straightforward as possible.
Step 3: The processing for your Indian visa application will start once you have filled out your information and uploaded your passport-sized photo and passport information.
E Visa Fees for US Citizens Applying for India
| 30-day e-Tourist Visa (during July to March) | US$ 25.00 |
| --- | --- |
| 30-day e-Tourist Visa (April to June) | US$ 10.00 |
| One year e-Tourist Visa | US$ 40.00 |
| Five year e-Tourist Visa | US$ 80.00 |
You must Travel with the same Passport for which evisa has been applied. Entry is also allowed in Old Passport in which E Visa is applied but in that case you have to carry the Old Passport as well.
SAMPLE E VISA APPLICATION FORM FOR INDIA
Category of E Visa for Applying for India